Last weekend, I went grocery shopping at the mart and ran home excitedly and fell. I'm fine because it's slightly cut, but I ran with my smartphone in my hand, so the screen was shattered. What was more problematic was that my smartphone didn't turn on, so I changed my smartphone right away because, unfortunately, my smartphone contract ended this Monday!
The smartphone I bought this time is the Galaxy A71 model. The Galaxy A71 model was released last May! There are 3 reasons why I chose this, especially. It's because of the Galaxy A71 specification, price, and color! Galaxy A71 colors are Prism Cube Silver, Prism Cube Blue, and Prism Cube Black.
I bought the Prismatic Cube Silver! The subtle silver color changes depending on the lighting and angle. It's so pretty. I first bought blue and silver, but I thought silver would be easier to use for a long time. Looking at it in person, I think it's good to buy it in silver!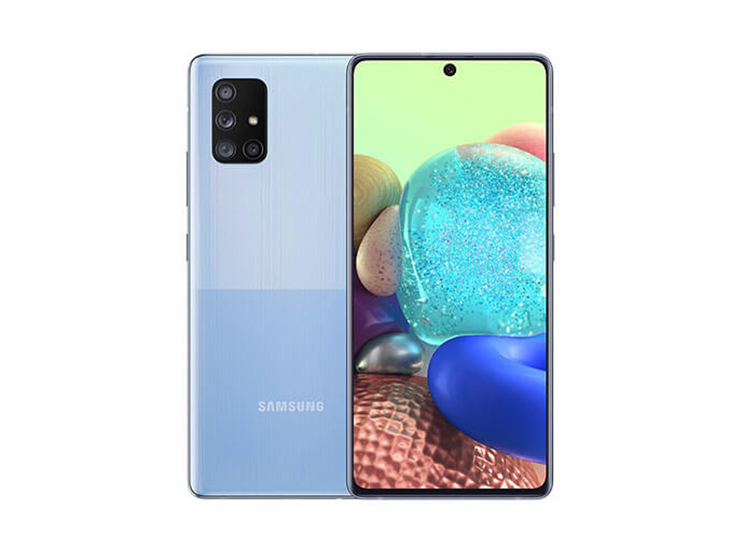 It's best to choose the color you like, so I recommend you think carefully! The design of the Galaxy A71 model is also beautiful. The four corners are finished in a smooth curve, giving a more neat look. The bezel was thin, so it had a good picture! The weight was just right.
Now I'm going to tell you about the specifications and performance of the Galaxy A71~ To be honest, it's called a mid- to a low-end smartphone, but I think the specs are as good as flagship smartphones! If you look at the display first, it has a 6.7-inch Infinity-O! You can use the screen large and wide. The front camera hall is small in the upper center, so there's no distraction.
You're doing your job really fast, too! With the 5G network, download speeds are about 5 times faster than traditional LTE models. The processor comes with the latest Exynote980, so it's fast. Memory comes with 8GB RAM and 128GB storage!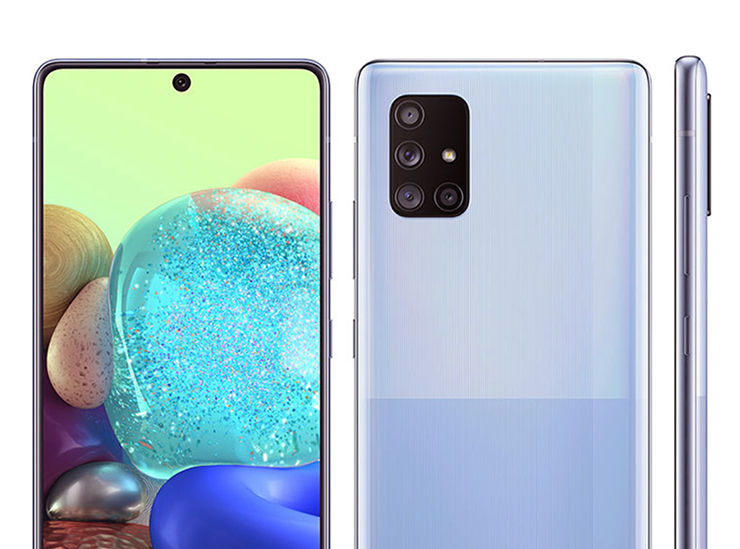 We have plenty of RAM, and we don't think we're running out of storage. And if it's not enough while you're using it, you can add up to 1TB by expanding external memory. I don't think there will be any shortage, but if it is not enough, I will increase the space for use through SD card.
Of the Galaxy A71 specs, the camera is as good as the premium smartphone! First, the front is equipped with a 32-megapixel selfie lens. Thanks to you, I can take better selfies. If you look at the front camera alone, it has better specifications than the flagship smartphones Galaxy S20 and Galaxy S20 Plus in the first half of the year.
The rear camera consists of a total of four lenses! It is divided into 64 million pixels wide-angle, 12 megapixels ultra-wide-angle, 5-megapixel depth, and contact lenses. Each lens has a variety of functions to create a different atmosphere in the same place. The highest-pixel wide-angle camera offers rich color and clear picture quality.
I feel like I'm going to shoot with a regular camera, but I don't need to buy a camera with the Galaxy A71 model. The ultra-wide-angle camera has a picture angle of 123 degrees, and the angle of view of the camera is 70 to 80 degrees so that you can shoot it 1.5 times wider.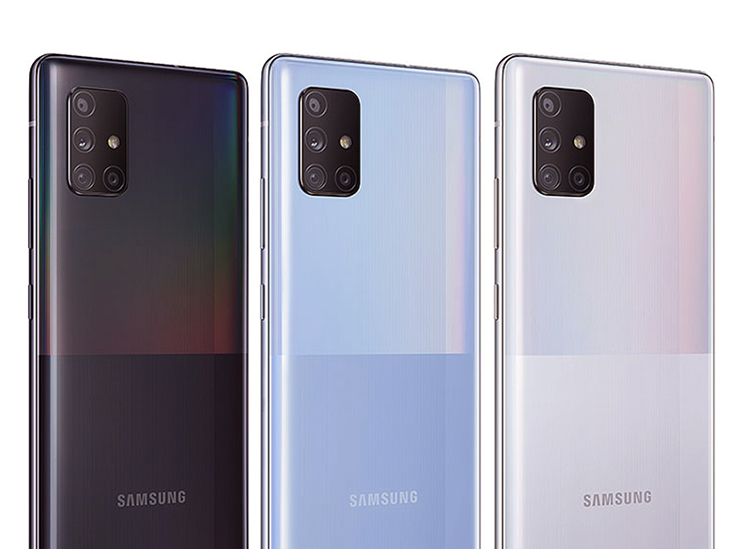 If the angle of view is wide, it's convenient to take a group photo or a pretty landscape. There are very few cuts, and you don't have to adjust the distance!! I like the ultra-wide-angle camera the most among the Galaxy A71 specs. Also, depth lenses can have a live focus effect.
It's useful because it can blur the rough background. An inoculation camera shows the texture of objects or people when they're close. I took a picture of my cat, and it showed the texture of fur and beard. It was amazing.
I think I've told you a little bit about the Galaxy A71 specs. There are more features, but this is all I've used. I'm going to try the rest of the features at the weekend. If you want to buy a Galaxy A71 model with beautiful specifications, colors, and designs, I would like to recommend a Mom's phone cafe.
Now, Mom's phone cafe is selling Galaxy A71 at a special price of 60,000 won with a maximum discount rate. It's really cheap. Compared to the store price of 649,000 won, the price is about 90% off. I think the Galaxy A71 model will be perfect for use with falsetto and student phones.
Since it takes only 1-2 days to deliver to Mom's phone cafe, if you're interested, I recommend you to hurry up and use it before you run out of stock. If you buy the Galaxy A71 model and use it, you will know why I highly praise the specifications and performance of the Galaxy A71!