Several people throw stones and wield clubs at the exterior walls and windows of the building. The parked cars are lying on their sides, damaged here and there. The inside and outside of the building are crumbling with broken glass and broken pot fragments. This is an iPhone manufacturing plant located in Karnataka Province, outside of Bengaluru, India's IT hub.
According to the Times of India and other local media, the first protest at the factory began on the 10th when workers working at night left the factory. Some 2,000 workers who participated in the demonstration claim that they were not paid properly for up to four months.
A worker who participated in the protest got a job at a factory after graduating from an Indian engineering college and was promised 21,000 rupees (about 310,000 won) per month. Still, the actual salary he received was 16,000 rupees (about 230,000 won). Even this has been reduced to 12,000 rupees in recent months. Workers also claimed that the monthly salary for those who did not graduate from college was reduced to 8,000 rupees.
"Unidentified outsiders broke into and damaged the factory with unclear intentions," said Wistron, a Taiwanese-based manufacturer that operates the plant. "We will try to comply with local labor laws and other related regulations to resume operations as soon as possible."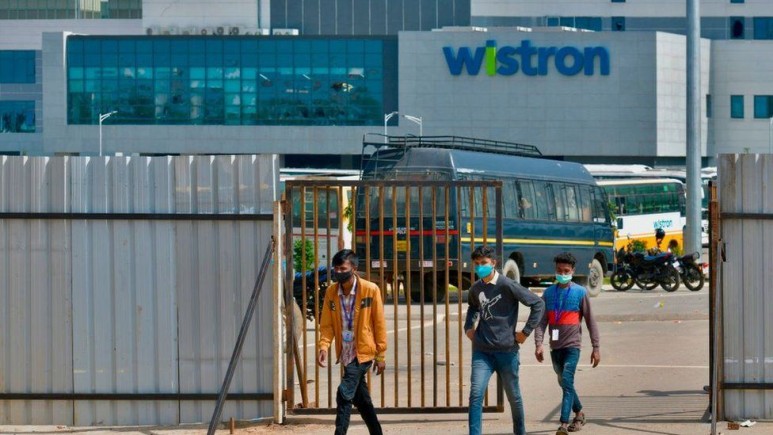 According to the state government, the dispute between Wistron and its workers has continued for three months. Last Saturday, some employees met with officials from the Ministry of Personnel Management, and the protests were later found to have begun. The state government attributes the demonstration to the lack of communication, as most 15,000 factory workers signed contracts through contractors.
Industry Minister Zadish Shettar Karnataka said the company had paid contract workers but was reported to have delayed payments to employees in the middle, demanding that the company pay back within three days in a written statement.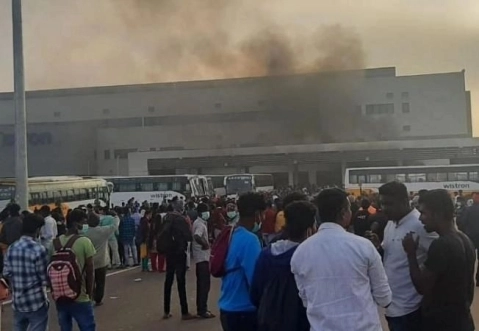 Wistron estimates that the damage caused by the protests is 4.37 billion rupees (about 64.8 billion won). Thousands of iPhones were missing as well as damaged assembly lines and equipment in the factory. Local police arrested 128 workers who participated in the protest and are investigating more than 300 people.
Labor unrest is not uncommon in India, where wages are low and social security benefits are rarely given. In September, India's National Assembly passed a revised labor law to expand the number of unauthorized layoffs and cuts and increase the period of advance notice of strikes to attract foreign companies. Labor activists in India have voiced criticism that the revised labor law has worsened working conditions for workers.